After already having quintuplets, triplets, and twins, a pair is getting ready to have their 15th child. And they think that having a big family is a lot of work, but they are getting used to it.
Karen, age 40, and her husband, Deon Derrico, age 49, are from Las Vegas. After having their two oldest children, Darrian, 16, and Derrick, 11, Karen had four more babies in a row. The first babies were twins Dallas and Denver, who were 10 years old. Then came quintuplets Deniko, Dariz, Deonee, Daician, and Daiten, who were 8 years old. Karen then had twins, Diez and Dior, who are now 3 years old and are often called the "triples" because one of them died. Carter, one of their triplet brothers, died just hours after he was born.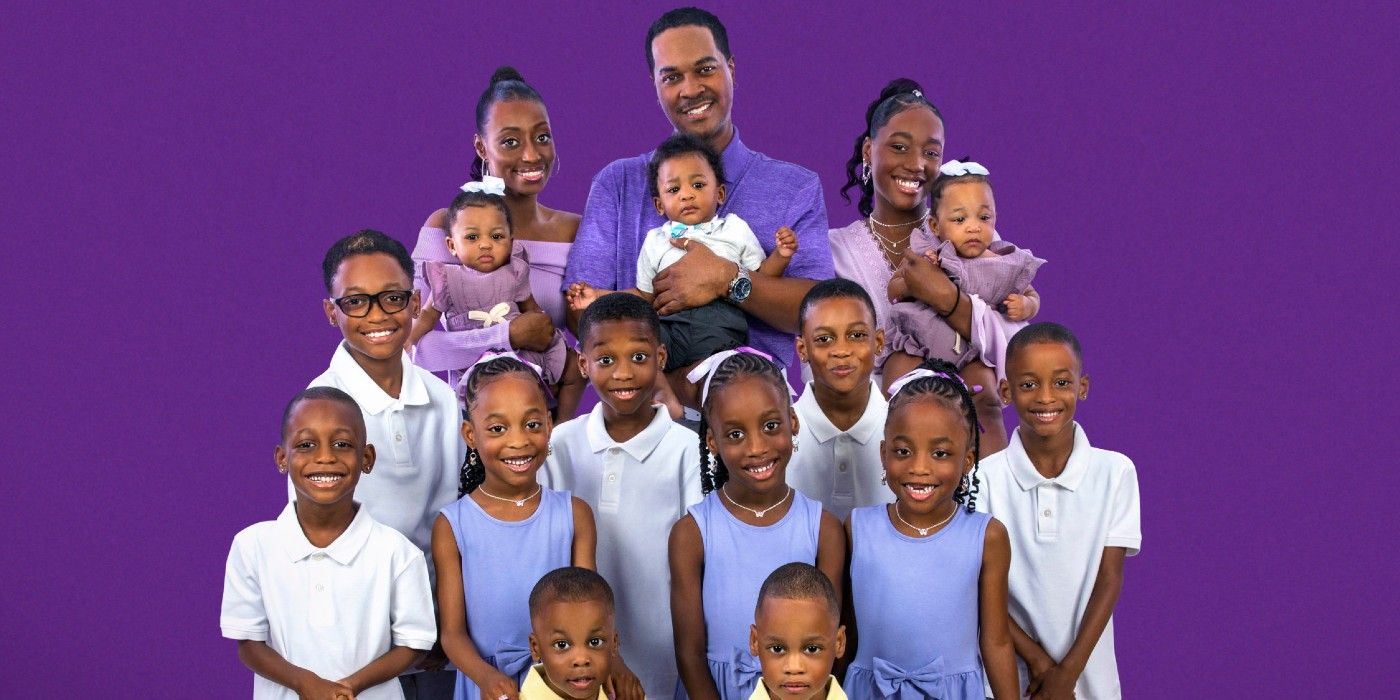 All of the Derrico children have names that start with the letter "D," except for Carter. His parents wanted to give him a name that would stand out and be easy to remember. In 2019, Karen and Deon added Dawsyn, De'Aren, and Dyver to their family, giving them a total of 14.
"They were all born in a natural way," Karen said. "On both of our parts of the family, there are more than one of us. But no one has ever heard of more multiples than we have. After our first child, I lost two more babies. When I found out I was pregnant, the doctor gave me progesterone to keep the pregnancy going. But none of our children were made in a lab. Not a single I.V.F."
The couple just announced that they are going to have their 15th child. As Karen eats pickles, Deon can be seen asking her about the strange things she wants to eat.
The couple says that they have "good days and bad days," but that there's always enough love to go around. They say that during the pandemic, they had to get clever to keep their kids busy.
Parents Karen and Deon Derrico work hard to get their 14 kids ready for the day, but it's not easy. "Mornings at the Derrico house are like a ballet," she said.
"Nothing makes sense. We have to keep telling them, "Take a seat, eat your breakfast, and let's get everything in order." When they're down, there's no doubt that it's a job. Keeping everyone dressed and fed can feel like an Olympic sport that costs a lot of money. Oh my goodness, we spend so much money on food! Between $2,500 and $3,500 is made each month. In a week, we go through 15 cereal boxes and 20 rolls of toilet paper.
Karen seems to have a good attitude about her family and the way they live. Even though having a big family can be hard, she knows that they chose to have so many children and are committed to taking care of them.